DAUBE Legal Consulting
Your expert for commercial law in Frankfurt and Rhein-Main
DAUBE Legal Consulting
Your expert for commercial law and compliance
Competent. Experienced. Strong in implementation.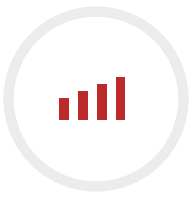 Enterprises
Small and medium-sized enterprises (SME), i.a. trading businesses, agencies, gastronomy, etc.
Non-profit organisations
Associations, clubs, foundations, municipalities, etc.
Startups
Companies in or after foundation phase, "starting-assistance", counsulting, preparation and coordination of required documents, etc.
"Die meisten Menschen verschwenden die meiste Zeit darauf,
Probleme zu wälzen, anstatt sie zu lösen."
Curt Goetz
Legal advice
My concern is your success.
As a senior legal counsel and experienced attorney at law, I stand for competent and individual advice in commercial law, in particular contractual matters, especially in civil law, business-related contracts (e.g. purchase agreements, contracts for work and services, license and cooperation agreements, procurement agreements, general terms and conditions), as well as commercial and corporate law.
From drafting and review of contracts up to their negotiations and beyond, I offer you the services of a legal department on an external basis, individually tailored to your needs, practical and realisable.
Implementation
Don't roll over problems, solve them.
You do not have your own legal department, but need a contact person for legal issues? Would you like to set up or expand a legal department? In addition to legal advice, my focus is particularly on the practical implementation of legal issues, such as audit procedures, internal coordination processes, file management, contract management and project management. Based on my many years of experience as an inhouse-lawyer, I would like to provide you with sustainable support in setting up internal structures and processes, solving legal issues for you and preventing legal issues from arising in the first place.
Training
Creating awareness of problems, pointing out possible options to act.
Based on my own experience, I can judge that it is often not enough to create structures and establish processes. You also have to communicate these in an understandable and open manner and regularly involve your employees. It is important and necessary to create an understanding for risks and legal issues, but at the same time to present solutions and possible options for action in order to create a basis for economic success.
I offer you training courses/workshops on legally relevant topics as well as on compliance contents (guidelines, training tools, etc.) – according to your ideas and for the group of participants you have selected.
Compliance
Minimize risks, maximize success.
It is not easy to keep track of the multitude of laws and regulations and the frequently changing requirements. Do you want to sensitize your employees to processes and requirements in your business and create a legal framework? The Code of Conduct, Code of Ethics, etc. are just a few examples of the rules and regulations that a company has to provide in doing business. The requirements are constantly growing. In my function as "Compliance Officer", I have dealt with these topics for a long time and would be happy to support you with regard to the legal requirements applicable to your company, internal guidelines, organizational instructions and systems for monitoring compliance with the rules and regulations, employee training, reporting, etc.
"Black numbers are no reason to cross red lines."
(Joachim Gauck, German former Federal President)
For each area I offer you the appropriate legal services and solutions, individually tailored to you and, if desired, directly on site in your business.
Competent. Uncomplicated. Efficient.
"A problem is half solved when it is clearly formulated."
John Dewey
Vita Melanie Daube, Attorney-at-law
Education and training
Studies of law from 1991 to 1996 at the Rheinische Friedrich-Wilhelms University in Bonn.
Legal clerkship from 1997 to 1999 at the District Court of Bonn with a focus on legal practice, including work for a renowned American commercial law firm in New York.
Graduation
Ms. Daube passed the state examination in law at the Higher Regional Court of Cologne in 1999.
Attorney activity
Since she was admitted to the bar in 2000, Ms. Daube has initially worked as a lawyer in a regional law firm, starting 2001 as an associate in the Corporate / M&A team of a major international law firm. Her main practice areas were M&A transactions and advising clients (mainly international corporations) in commercial and corporate law.
Activity as in-house lawyer
2005 Change to the German holding company of an international group, listed in the UK (FTSE 100). Ms. Daube supported developing and establishing a legal department, assumed the additional function of Compliance Officer in 2007 and was Deputy Head of Department from 2013.
Professional development
Successful participation in the advanced training course "Fachanwalt Handels- und Gesellschaftsrecht" (specialist lawyer for commercial and corporate law)
fields of activity
Commercial and corporate law, mergers and acquisitions, contract law, compliance
languages of correspondence
German, English
Expertise
Commercial and corporate law
General contract law (purchase, work and service contracts, license and cooperation agreements, general terms and conditions, supplier contracts, etc.)
Organization and process structure in legal departments and beyond
Cooperation of the specialist departments, review processes, project management, file administration, contract management
Establishment of a compliance function, review of the existing internal requirements and guidelines, adjustment to legal requirements, regular review of legal requirements and necessary updates of rules and regulations
Training of management, executives and employees on internal guidelines and processes, workshops on implementation and compliance with guidelines, training on contracts
What makes me special
My experience as a lawyer in a major international law firm combined with my many years of experience as a senior inhouse lawyer enables me to look at legal issues from different perspectives and thus to develop the right solution approaches for you, the practical implementation of which is a priority. No cumbersome legal explanations and scientific legal opinions, but a simple, structured analysis of the issues and a clear recommendation for action as well as an immediate implementation on your premises – you can expect that!
Expertise
Experience. Cost awareness. Strong implementation skills.
What distinguishes DAUBE Legal from other law firms?
COMPETENT
Due to my many years of experience as both a lawyer and inhouse counsel, I have acquired a great deal of specialist knowledge and an awareness of problems relating to company-specific topics and needs. Therefore I advise you and your company professionally competent, clearly structured and solution-oriented. In doing so, I always focus on the greatest benefit for you and the practicability in your company.
PRAGMATIC
My consulting goes beyond a mere recommendation for action. I offer support in the implementation of the issues identified in analysis and recommendations for action – from theory to practice, at your premises. You will benefit from my many years of experience working in a legal department, the development of which I have accompanied and therefore am familiar with establishing processes and structures both within the department itself and between the specialist departments.
COST AWARENESS
Costs, budgets and resources are highly relevant in every company. I am aware of time and cost pressures and the importance of efficient consulting services. Accordingly, an individually prepared service offer for you and your company also includes a suitable remuneration agreement (e.g. project-related lump-sum payment, fixed hourly rates, etc.). Transparency and full cost control are a obviously guaranteed.
RELIABLE
As a working mom, I know the pressure of time and deadlines and have learned to organise myself accordingly and to set priorities. Adherence to deadlines and commitment are indispensable. You can rely on that!
PERSONALLY
I am personally at your disposal for all enquiries. You benefit directly from my expertise, there is no passing on and delegation of individual tasks.
FLEXIBLE
I would be happy to come to you and get to know and assess the structures on site. This will save you time. An appointment can be made easily by telephone, e-mail or via the contact form below.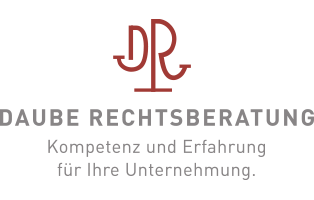 Melanie Daube

Attorney-At-Law

Holzhausenstraße 25
60322 Frankfurt

FON: +49 (0)69 / 97984482

FAX: +49 (0)69 / 56005701

MOBIL: +49 (0)178 / 2407523
Any questions about my service portfolio?